Once upon a time ...
"Das Kontor" started 1983 as a small office typing letters for all sorts of companies with also small offices with IBM typewriter and telexmaschine. Excamination papers without continious text and by the way answering the phone for clients.
Today ...
We are situated in Hamburg Uhlenhorst, Winterhuder Weg 29, 7th floor, with a rnarvellous sight over Hamburg. We work with modern computers and programms. Our clients receive immediate answering of incoming letters, faximiles and phone calls. We give information, what has to be done with letters from the authorities and correspond with their tax consultants.
Phone calls are handled "like your own secretary" and clients are informed of the special atmosphere of the calls, so the client can react accordingly. Important mail and phones are given to our clients immediately by e-mail or call. And at 17.00 o'clock our desk is cleaned and our clients are informed.
Our team — the ladies on the fotos - are working for "Das Kontor" for years and are trained to receive phone calls in the special and individual manner our dient wants it. Every client gets his special service. The whole week you reach Mrs. Hansen, Tuesday, Wensday and Thursday Mrs. Porr. Mrs. Hildebrand is hovering over the service the whole week.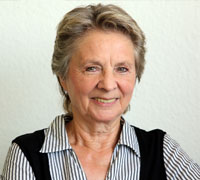 Brigitte Porr (Di.–Do.)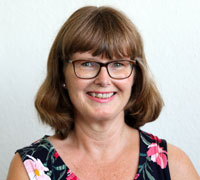 Nanny Hansen
Our offer today
Address with Co-office, mail receipt and handling, e-mail Information with and without phone service. For meetings we offer a room with catering with a marvelous sight over Hamburg. Parking places are around the building, Bus-Station in front oft he house and very near (500m) the Shopping Center "Hamburger Meile" and the U-Bahn Mundsburg.
START WITH US IN HAMBURG - WE BURN FOR YOU !